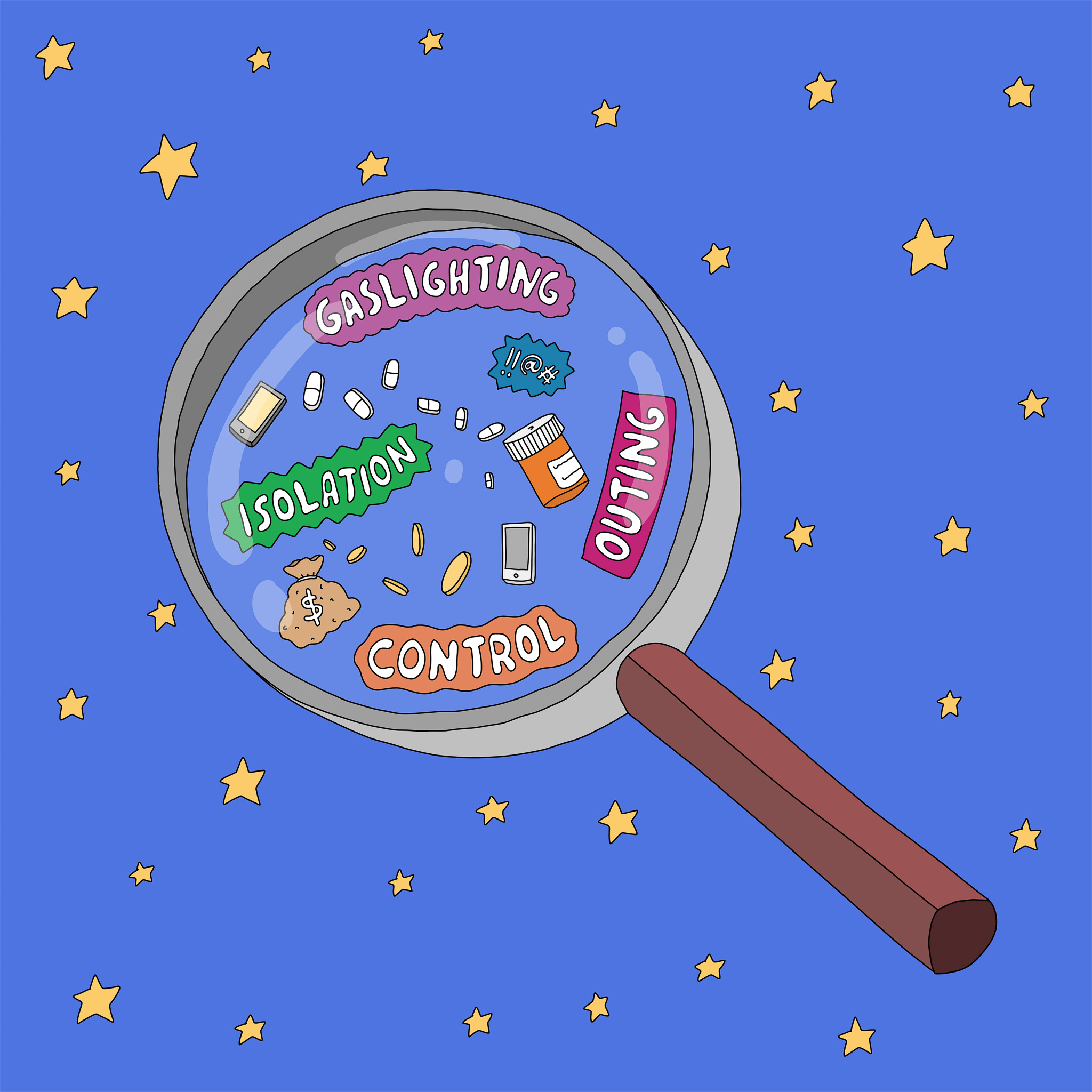 Our ideas about what domestic, family, and sexual violence looks like, who experiences violence and who perpetrates violence are often shaped by the media we consume and the conversations happening around us. The way that violence is spoken about and depicted can mean that certain forms of violence and experiences of violence may be less 'visible' than others. 
Depictions of domestic, family and sexual violence, often involve physical forms of violence perpetrated by a cisgender man against a cisgender woman in the context of a romantic relationship. However, it's important to consider that this is just one example of what violence can look like. 
Homophobia, biphobia, transphobia, intersexphobia – along with sexism, ableism, racism, and colonisation – are all drivers of domestic, family and sexual violence. Because of this, LGBTQIA+ folk may be more likely to experience violence. Research has also suggested that people who identify as LGBTQIA+ experience domestic, family and sexual violence at similar, if not higher, rates compared to the rest of the community. 
It's important that we all understand the ways that violence can present itself in diverse relationships and dynamics, and that we understand what diverse, healthy relationships can look like too. 
Need Emergency Support?
If you are experiencing an emergency or need urgent support in relation to an experience of sexual assault or harassment, then you can call: