UQ Respect is a Health Promotion Program that is run through Student Services. The program aims to promote a safe and respectful campus culture by engaging our communities of students and staff to prevent sexual misconduct (sexual harassment and sexual assault). To increase the awareness of UQ Respect, the Ambassador Program was set up June 2021.
UQ Respect Ambassador Mission:
Be a

visible representative

for the UQ Respect program and UQ respect ambassador program.

Activate UQ Respect and the UQ Respect ambassador program in the UQ community.
What's involved with being a UQ Respect Ambassador?
The Ambassadors will act as an activation team to increase project visibility. Roles and Responsibilities include:
Being an influencer, create peer-valued voices and social media content
Sharing UQ Respect services and events information on your media channels
Running regular hubs/activities as part of a team
Promoting UQ support services for survivors
Conducting new ambassador recruitment at events
Highlights so far...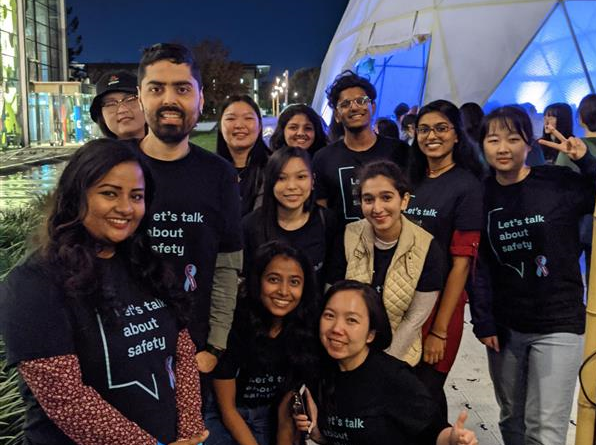 45 Ambassadors actively collaborating to ensure a safe and respectful UQ community.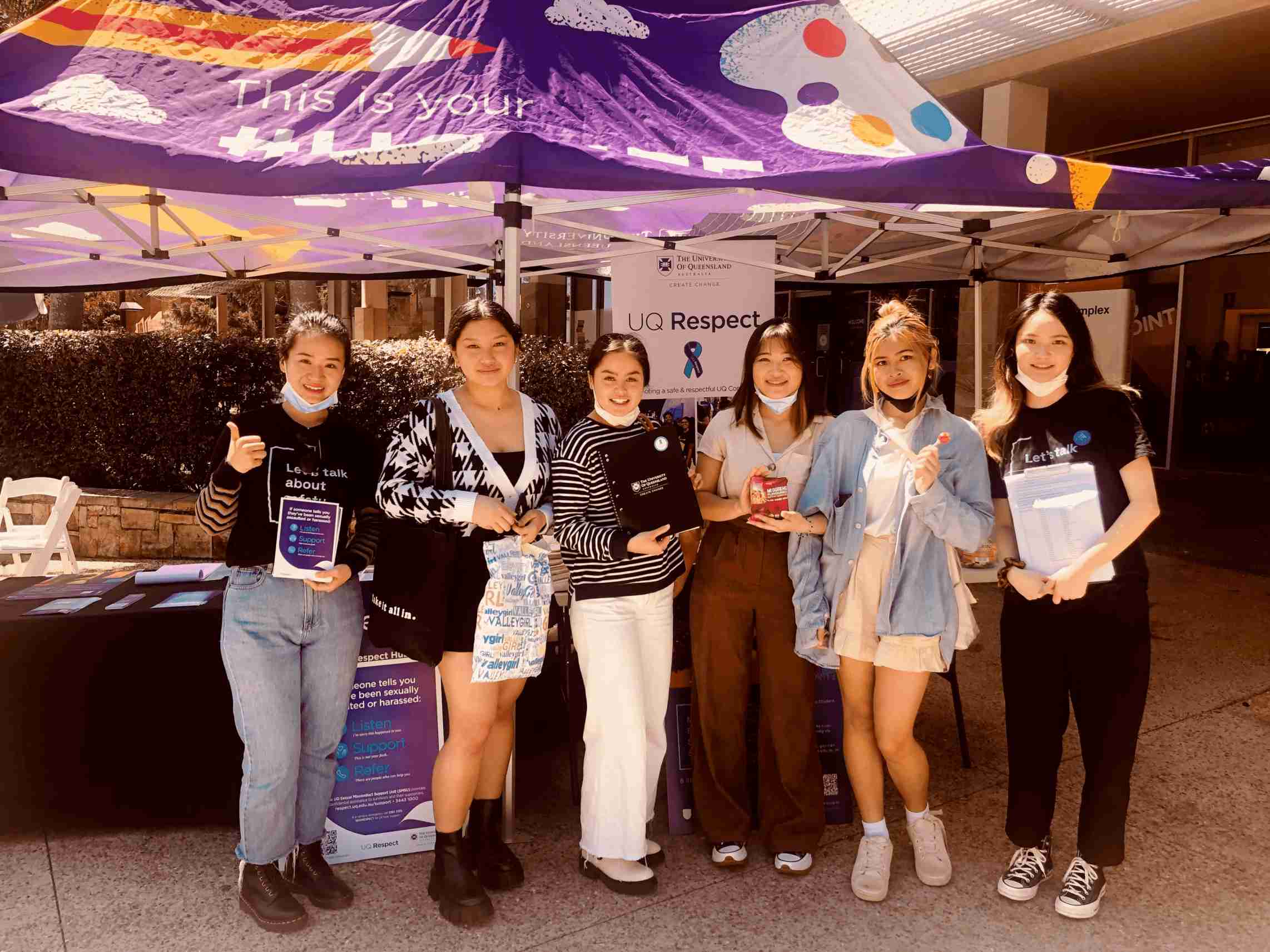 2,200 interactions and engagements facilitated by Ambassadors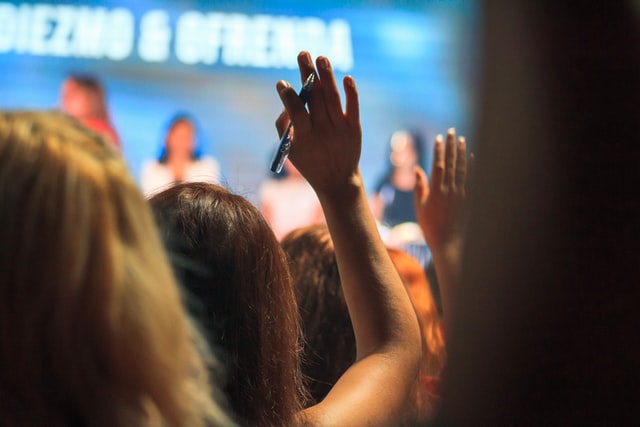 Helped to deliver engaging and impactful events like Australian of the Year Grace Tame's keynote speech
Why become a UQ Respect Ambassador?
In addition to contributing to creating a safe and respectful environment at UQ, this is a unique opportunity to develop essential employability skills like working collaboratively, organisation and project management skills, problem-solving and facilitation. Furthermore, this opportunity can contribute to the UQ Employability Award.
Benefits of being a UQ Respect Ambassador include:
Opportunity to develop diverse relationships with peers and UQ staff

Providing support and education to your peers

Building employability skills

Creating change on campus

[Being a Respect Ambassador was] one of my best experiences at UQ. [It was] one of the best ways to create an effective change in the UQ community as respect is something which is highly valued by me.
- Manan
My time as a UQ Ambassador has been incredible. I have met many wonderful fellow UQ Ambassadors who I assure will be my friends for life. I also have learned the valuable people skills required for employability roles. It is a role that one will not forget and will always be a lasting memory of the University of Queensland 
- Sophie
Who can be a UQ Ambassador?
This opportunity would best suit volunteers passionate about safety and respect, as well as advocacy and health promotion. If you have skills in social media marketing, public speaking, photography, or event management, you are strongly encouraged to get involved. However, ALL students are welcome. There are also opportunities for leadership skills development if you are acting as an Ambassador lead.
Thinking about becoming a UQ Respect Ambassador?
All applicants need to be a member of the Get Involved community. You can register to be a part of the Get Involved community here.
How to become a UQ Ambassador
Follow these easy steps to become a UQ Respect Ambassador. Before you start, make sure you're a member of the Get Involved community. If you're not a member of the community, you can join here.
Complete the UQ Respect module at respect.uq.edu.au.

Submit your application for the opportunity. Please upload your UQ Respect module completion certificate with your application.

Attend New Ambassador Induction. You will receive an email offer with the induction invite once your application is successful.
Complete mandatory Respect training every semester:
How to be an ethical bystander

Compassionate responses to disclosures of sexual assault and/or harassment

Referral processes (internal & external)
What to do next?
Applications are open on a rolling basis. The following calendar is for your reference regarding the induction and key dates for 2022.
| | | |
| --- | --- | --- |
|   | Round 1 | Round 2 |
| Applications close | 28 February 2022 | 3 June 2022 |
| Notification of outcome | 1 March 2022 | 10 June 2022 |
| Induction to be completed by | 10 March 2022 | 8 July 2022 |
| Begin Ambassadorship from | 14 March 2022 | 18 July 2022 |
If you're a member of the Get Involved community you can register for this UQ Volunteering opportunity at any time.
Please contact UQ Respect if you have any questions or concerns.